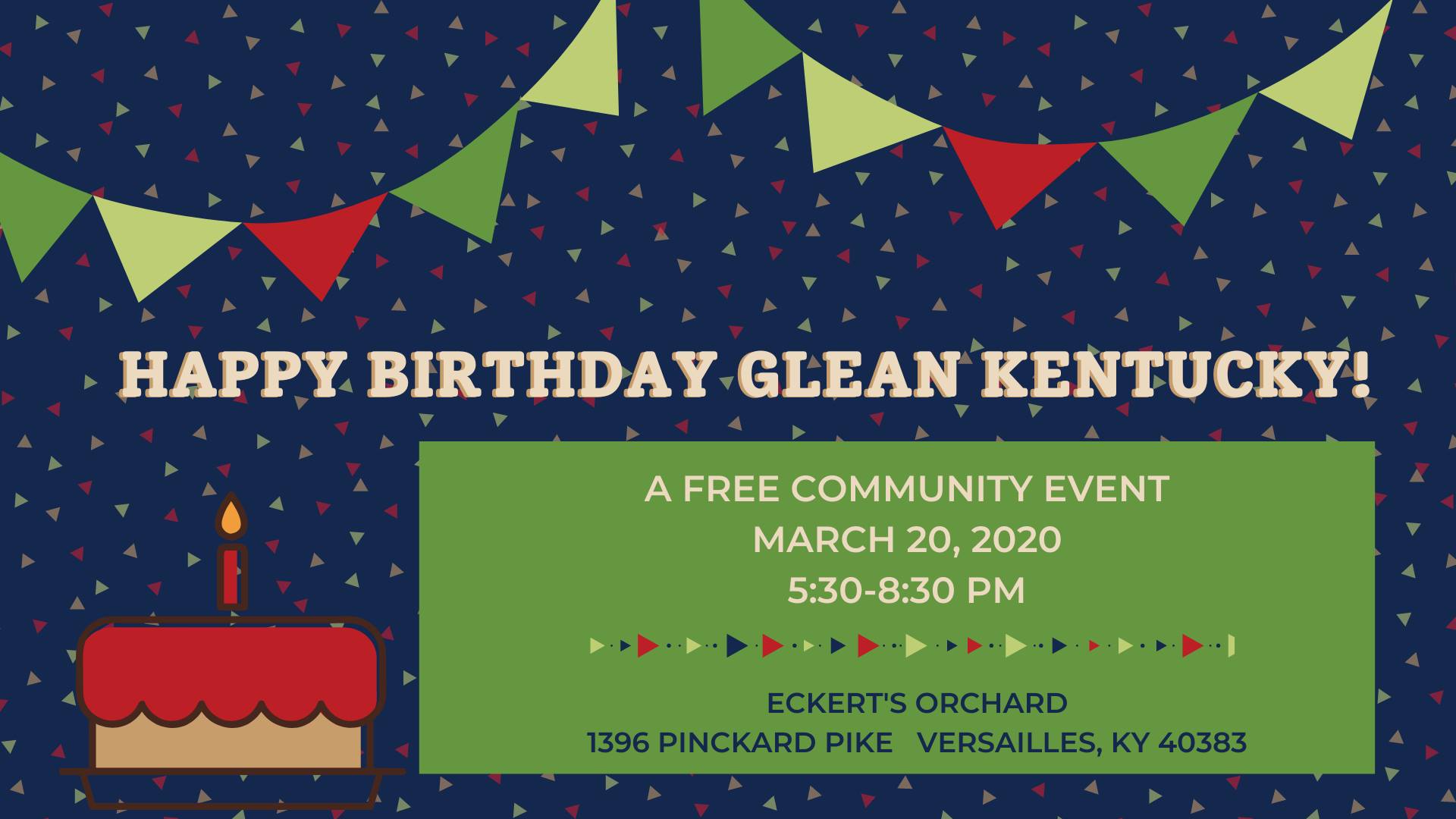 March 20th, 2020 marks Glean Kentucky's 10th birthday! Please join us in celebration of the work we've accomplished together to minimize food waste and nourish the Commonwealth. We'll gather at Eckert's Orchard in Versailles for an evening of delicious snacks, celebratory drinks, and special announcements about what our 10th year has in store.
The event begins at 5:30PM and the evening's remarks will be given at 7PM. Attendees will be among the first people to see Glean Kentucky's new logo, take home a new volunteer t-shirt, and read through the special edition of our annual report!
Additional event details can be found here.