Our Mission
GleanKY gathers and redistributes excess fresh fruits and vegetables to nourish Kentucky's hungry.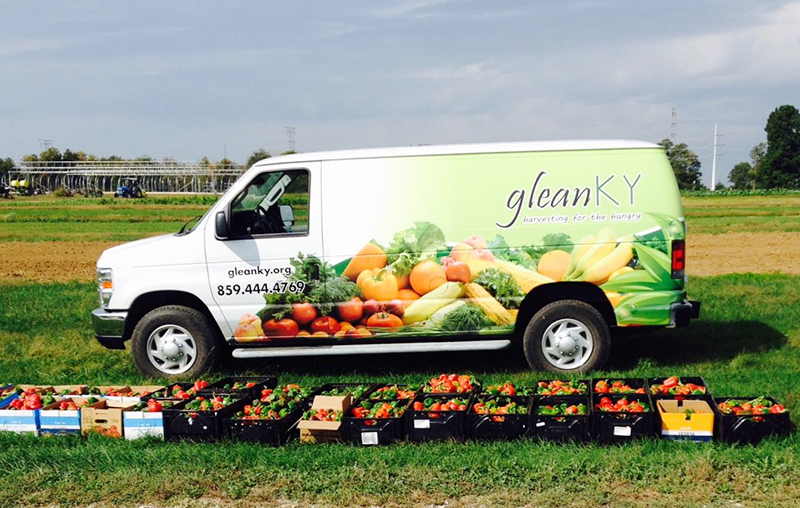 Our Start
GleanKY (pronounced glēn kən-ˈtə-kē) was founded in 2010 by three individuals seeking to attack two problems: food waste and hunger. Recognizing that excess produce presented an opportunity to serve the large number of people needing food, we explored creative and effective ways to connect the two.
Our Strategy
By gleaning (aka, gathering) excess produce from farms, orchards, grocery stores, farmers markets and home gardens, GleanKY reduces local food waste and provides fruits and vegetable for more than 100 feeding programs. GleanKY produce is never sold and is intended only for members of our community facing food insecurity. Since our inception, we have served as a vital link between local sources of food and dozens of feeding programs. We glean nearly a thousand times a year and yet we've just scratched the surface of diverting wasted food. As GleanKY's network of food sources and partners continues to grow, we're expanding our reach across Central Kentucky.
Our Values
We understand that hunger and food waste may look different in different parts of the state, and GleanKY will have to adapt our effort to suit community needs. However, no matter where we are and what our gleaning efforts look like, we're committed by operating under a set of core values: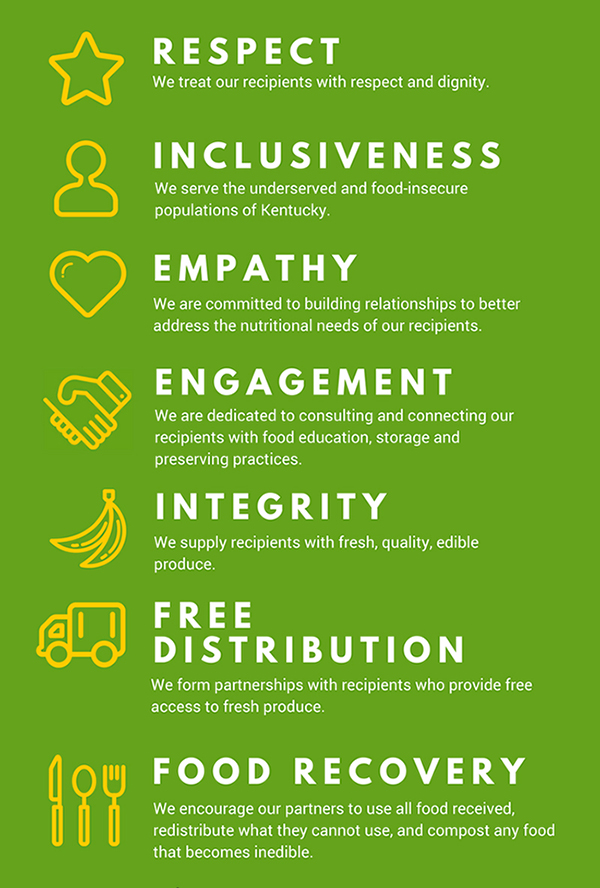 Read more about our efforts to alleviate hunger in Kentucky in our annual reports.