Service Area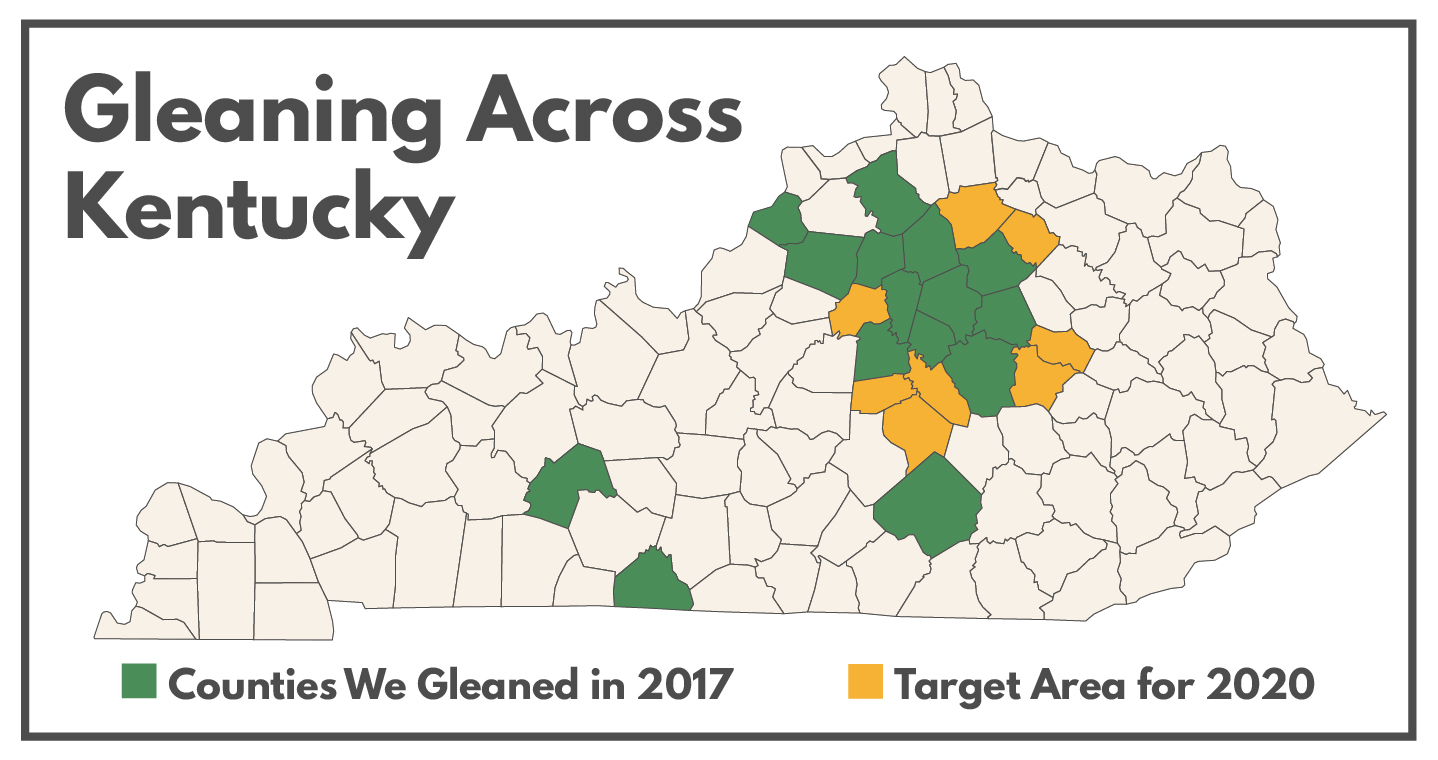 GleanKY was born in 2010 as a Lexington-centric effort to combat food waste and food insecurity. As this work grew over the years, members of the surrounding communities began expressing their interest in bringing the GleanKY model to their towns. In 2014, efforts began in Franklin, Madison, and Scott Counties to emulate this program, allowing GleanKY to partner with dozens more feeding programs throughout the region. In 2016, GleanKY received major funding from the William R. Kenan, Jr. Charitable Trust to expand further, and began work to start gleaning efforts throughout all 17 Bluegrass Counties in Central Kentucky.
Do you want to jumpstart a gleaning effort in your area? By gleaning under the GleanKY umbrella, you'll receive the guidance and support you need to be successful without having to reinvent the wheel. We acknowledge that hunger and food waste look different in different parts of the state, so we rely on locally-led efforts to understand their communities' feeding landscape, while we provide the tools, resources and brand integrity you need to carry out the work effectively.
If you're interested in gleaning in your community, let us know:
If you have any other questions, contact our Program Director by emailing ben@gleanky.org or by calling our office at (859)444-4769.
If you'd like to support gleaning in your community, contact our Development Director by emailing bekah@gleanky.org or make a donation today.