There Are So Many Fun Things to Do to Support GleanKY in October and November!
Oct 09, 2018 by
Bekah Worster
Happy Fall!
I was told when I started this position that summer was a peak time for GleanKY, but Fall is peak-peak time. Man, I am amazed every day by what our little staff of 5
(and community of 550 volunteers) can accomplish! From our regular gleaning trips, to Friday gleanings at the orchard, to planning and expanding our programs… we have been busy and enjoying every minute of it.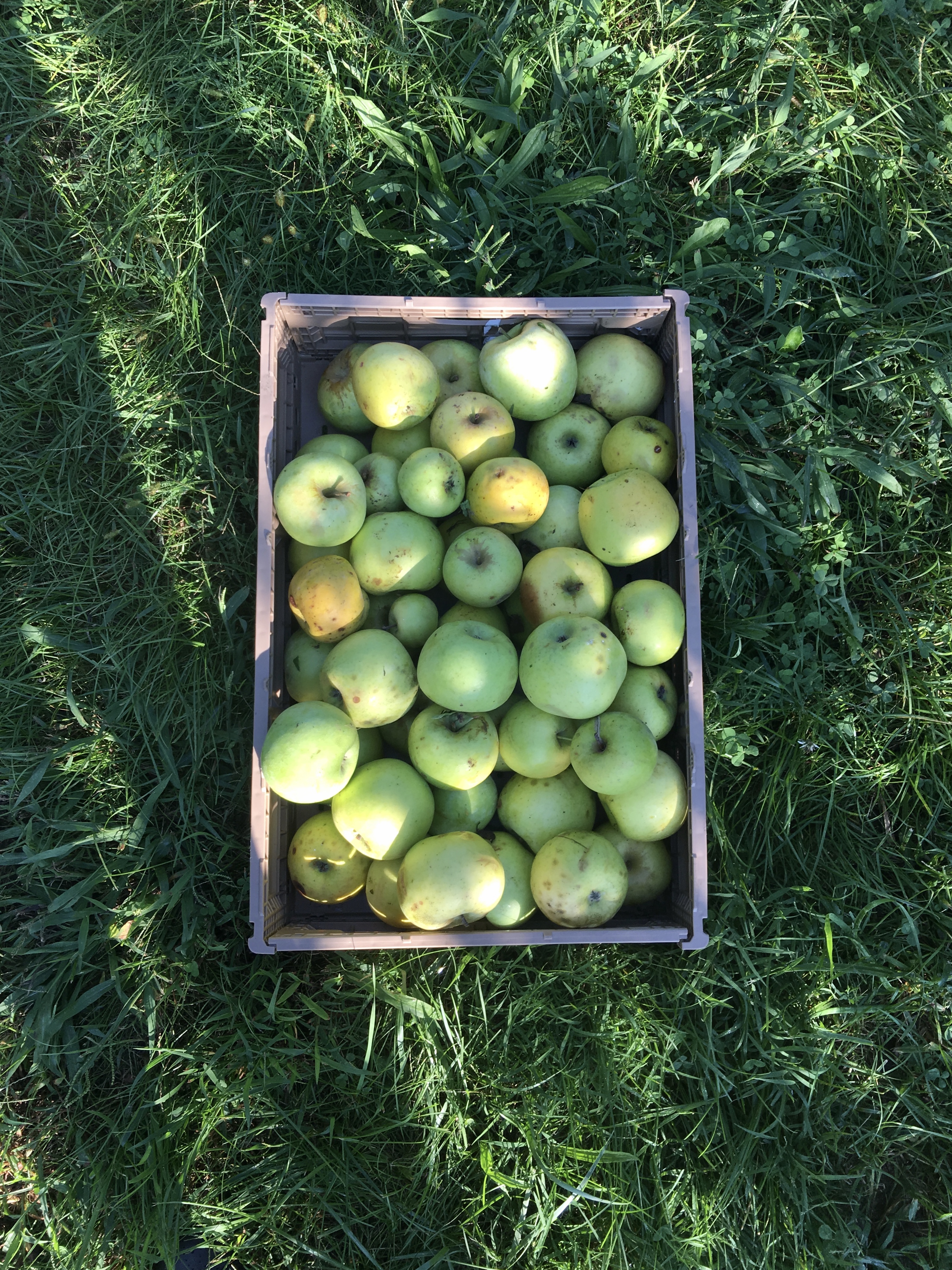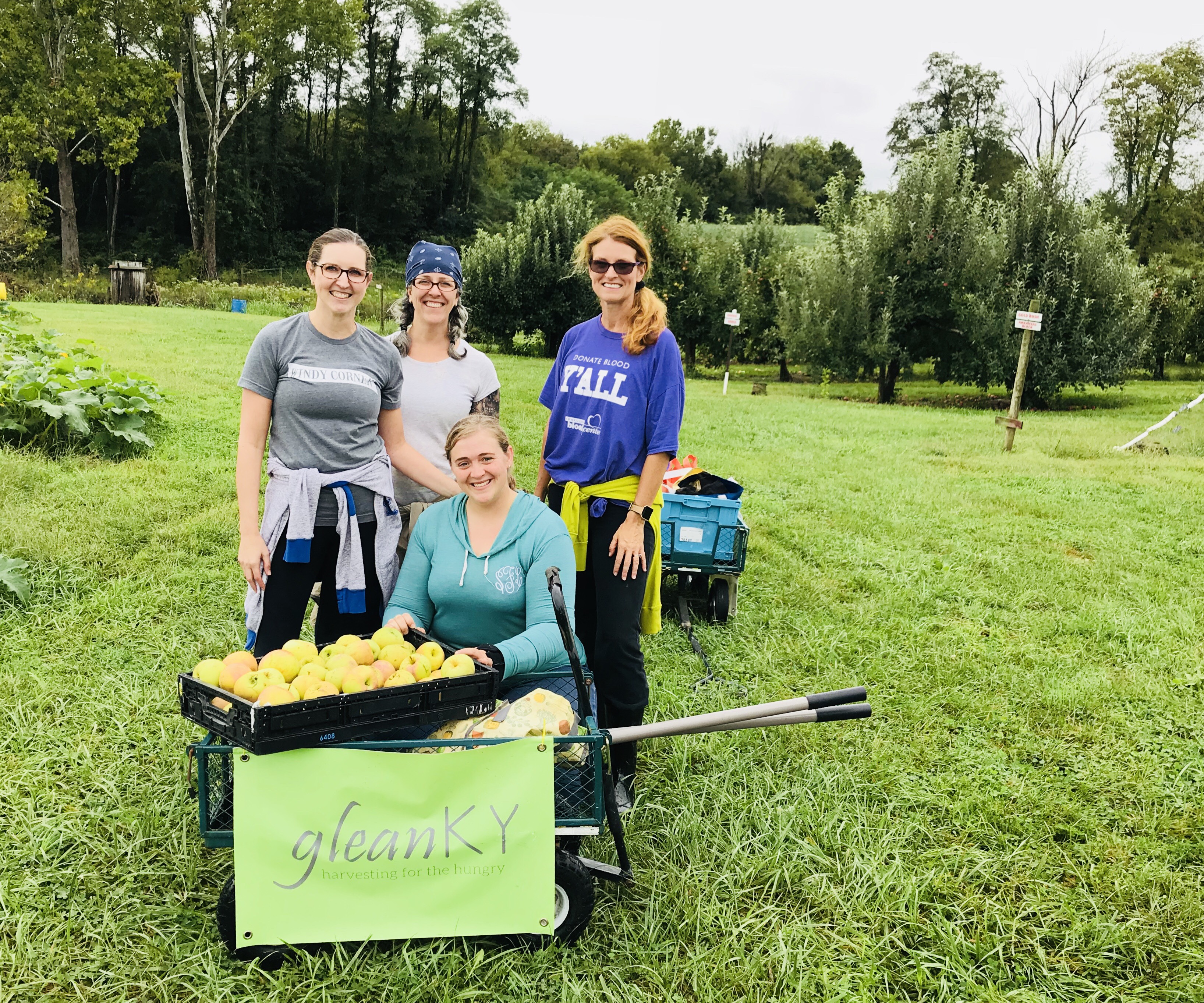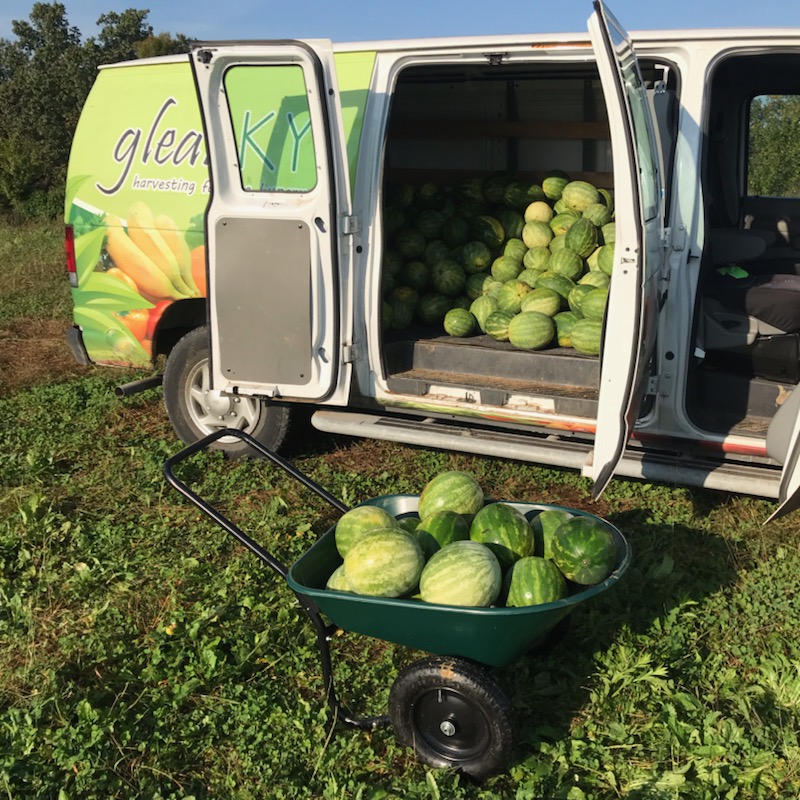 The best part of fall? All the wonderful ways people can support us in the community! Below are some upcoming community events in October and November.
Music for Mission- Friday, October 19, 7:30 p.m
First Presbyterian Church on Market Street.
FRISSON Chamber Music Ensemble – in partnership with the Chamber Music Society of Central Kentucky. Proceeds raised during the concert will go to GleanKY. The concert is free,
but donations are suggested throughout the event.
The Gobbler Half Marathon, 10K and 5K – Sunday, November 18, 8:30 AM
Mereworth Farm, 719 Dolan Ln, Lexington.
The Gobbler is in its third year as Lexington's premier fall half marathon, 10 Miler, 10K Run. The run takes place on the beautiful horse farm, Mereworth Farm, that also house New Vocations.
The run is still accepting sign ups! Learn more about the race organizer here!
The Thoroughbred Classic 5K- Thanksgiving Day, 8:30 AM
Keeneland
The Thoroughbred Classic is held every year by the Bluegrass Runner's Club. This year, race benefits several local charities including The Nest (a GleanKY Partner) and GleanKY.
Hundreds of racers gather on Thanksgiving morning and run the 5K through gorgeous Keeneland. You may sign up for the race, or volunteer for GleanKY, by going to their website here.
Good Giving Challenge- November 27 at 9 AM to December 3 at 11:59 PM
Online
Save the date for GleanKY's Good Giving Challenge. We have registered for our 5th year in the challenge and have the biggest goal yet: $35,000! We know with your help
throughout the challenge, we will make our goal. Stay tuned for more information and exciting things we have coming for those who support us!