Keep Us In Mind for the Excess Produce in Your Life!
Mar 08, 2019 by
Ben Southworth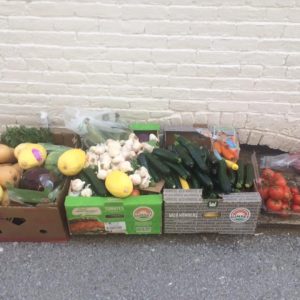 Just a couple weeks ago, we were called to glean produce that was used to dress the set of 
The Stand-In
(filmed right in Versailles)! We get these sorts of calls more than you might realize – from a hospital with extra boxes of vegetables, or after an event with a lot of leftover produce.
We also love gleaning home gardens, and even pick up unclaimed CSA shares from a handful of locations around town. And we're always looking for new partners in the farming community throughout Central Kentucky.
If you or a farmer you know is interested in donating excess produce, 
you can learn more about it on our website.
 If you have any questions, or you're looking to donate produce in the near future, simply give us a call at (859)444-4769.