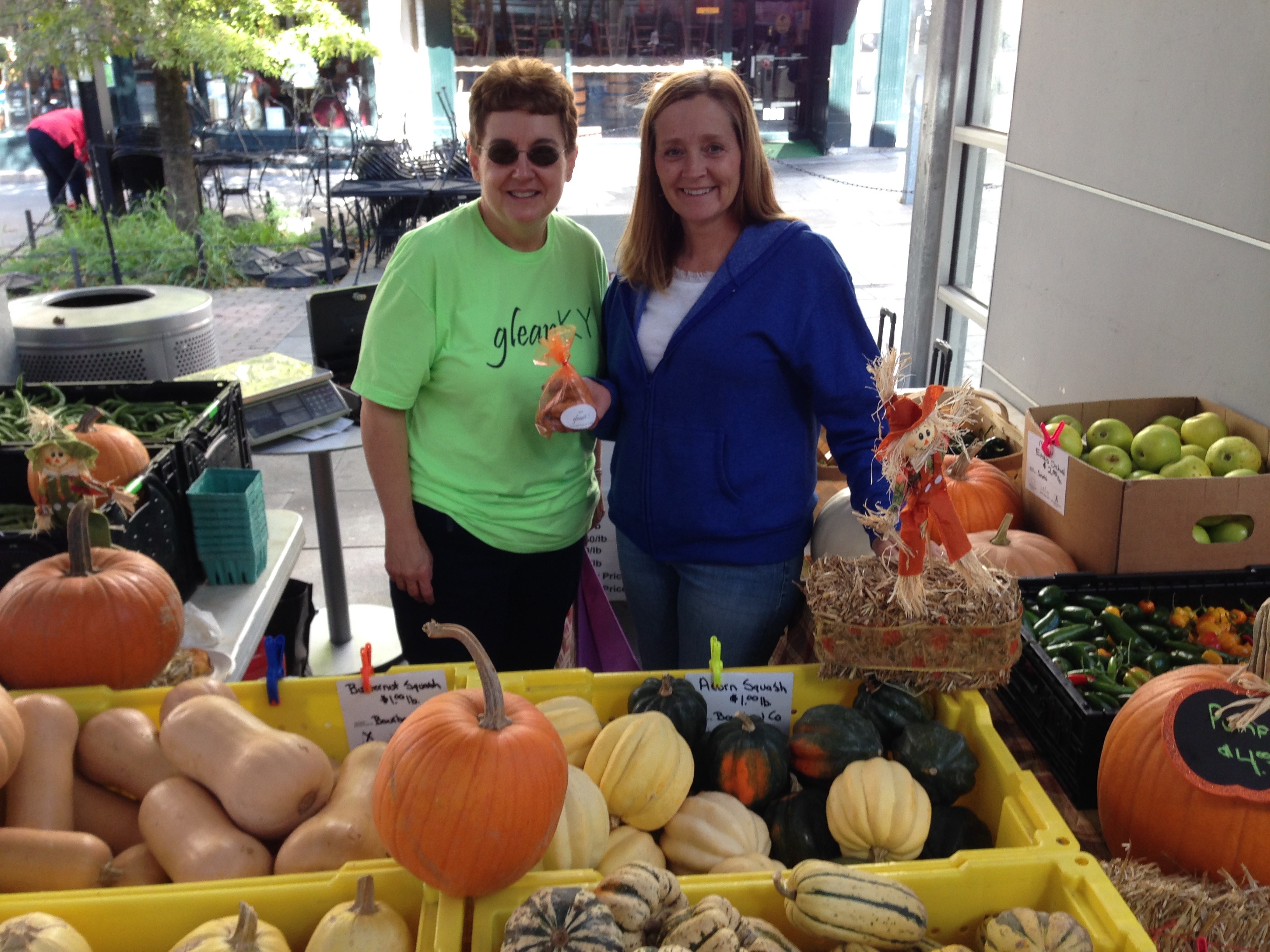 We're so proud to announce that GleanKY co-founder and Board President, Erica Horn, is the winner of the Kentucky Nonprofit Network's 2017 Board Leadership Award! From KNN's press release: 
'Erica Horn, board chair of GleanKY in Lexington will receive the 2017 Outstanding Board Leadership Award. The award highlights the work of a board leader who is strategic-thinking and works cooperatively to further the mission of an organization and is actively committed to best practices.
Horn's passion for addressing food waste and hunger led her to join with two others to found GleanKY in 2010. She's since served as board president and as an all-hands-on-deck volunteer for the organization who gathers and redistributes excess fresh fruits and vegetables to nourish Kentucky's hungry. Horn's commitment to the mission of GleanKY, professional expertise, willingness to embrace nonprofit management best practices and enthusiasm for engaging others has been instrumental in creating a sustainable organization engaged in the fight against hunger. An attorney and CPA, Horn is the Associate Director of Tax Services in the Lexington office of Dean Dorton.'
We could hardly put it better ourselves – Erica's talent, passion, and vision have been invaluable at every step along GleanKY's life in the last seven years!