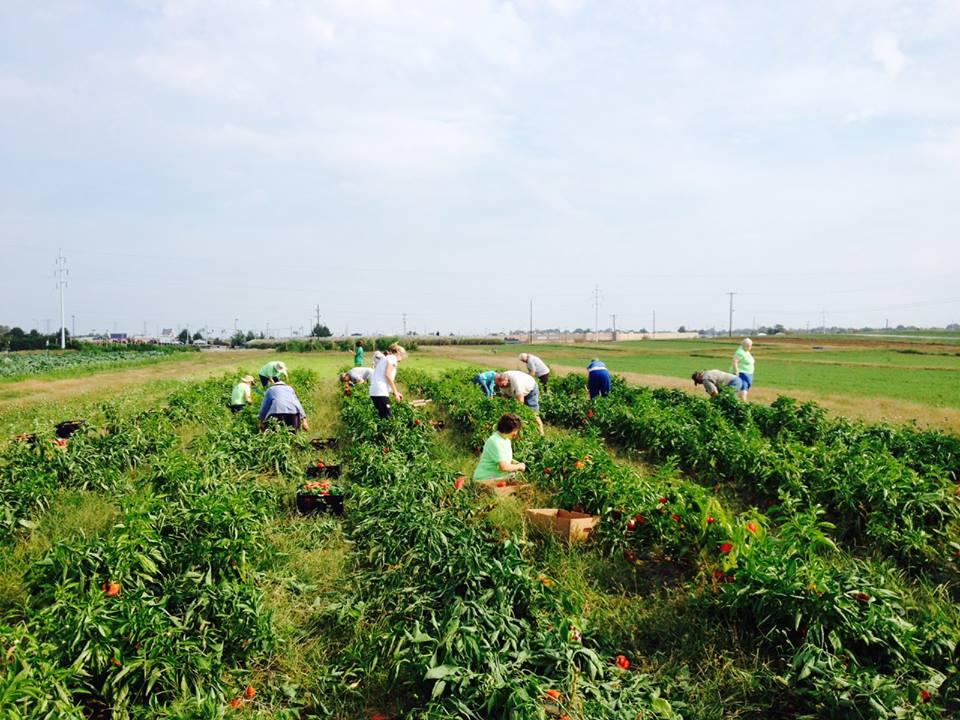 Hey there – thanks for reading!
My name is Ben Southworth, and I'm the new(ish) Development Coordinator at GleanKY. In my two months of work here (so far), I've gotten to do a lot – I've gone gleaning, met countless volunteers, spoken to students at UK, sold seeds at the Berea Farmers' Market, and even delivered a homily to the Unitarian Universalist Church of Lexington. This doesn't even mention the days devoted to preparing for Burgers & Beats (mark your calendars for July 17, by the way)!
In these two short months, I've learned a lot about GleanKY – the impact of our work, the support and love from the community, the dedication of our volunteers, and our goals for the future. I write to you today to talk about some of these things, but also to express to you the importance of your support – to tell you why giving to GleanKY is important, and what your donations allow us to accomplish.
Last year's annual report summarizes the success of our programs in 2015. In 2015, 418 volunteers saved 216,513 pounds of produce from the landfill, and delivered it to 60 feeding agencies in Fayette, Scott, Madison, and Franklin Counties. In just the first three months of 2016, we've gleaned 56,001 pounds of produce and have begun service to two new agencies: Natalie's Sisters and the F&D Market. We're on pace not only to exceed last year's gleaning total, but to surpass one million pounds all-time by sometime this summer.
When you give to GleanKY, you're not just helping us reduce food waste from local farms and groceries – you're supporting the missions of over sixty feeding agencies throughout Central Kentucky. You allow the vast majority of those programs to increase the nutritional value of their feeding programs, enable over three-fourths of them to serve a greater number of people, and give over a third of these programs the opportunity to serve fresh produce for the first time.
I'll be posting here a couple more times over the next couple weeks as we quickly approach Kentucky Gives Day on May 24, when we hope to raise $5,000 in just 24 hours. I'll talk about our major goals for 2016 as an organization, and how your generosity on May 24 (or any other day of the year) is important in making our goals a success. In the meantime, I encourage you to check out our page for Kentucky Gives, mark your calendar to make a donation on May 24, and to let your friends and family know how important it is to support the work being done 364 days a year by GleanKY.
Thank you for reading, and thank you for your help in reducing hunger and food waste in Central Kentucky.
Ben Southworth
Development Coordinator
Ben@GleanKY.org