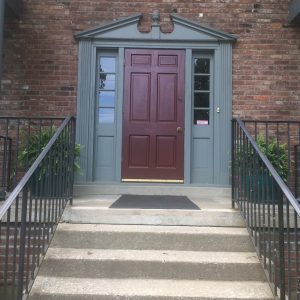 Change is always difficult, but we were excited to make the move to a bigger office space earlier this month. The Plantory played a key role in the growth of GleanKY over the last 2.5 years. More than an office space, the Plantory provided endless opportunities for networking and collaboration and played host to many committee meetings, board meetings, and our annual open house.
As GleanKY's operations have grown to span most of Central Kentucky, the need for bigger office space of our own expanded as well. When space opened up near our friends at the Lexington Farmers Market, we couldn't say no.
Starting June 1st, the GleanKY office is now located at 628 N. Broadway in Lexington (still in walking distance from our friends in the Breadbox!). We'd love for you to stop by and say 'hi' and stay tuned for a wish list of home goods as we turn our new space into our own.