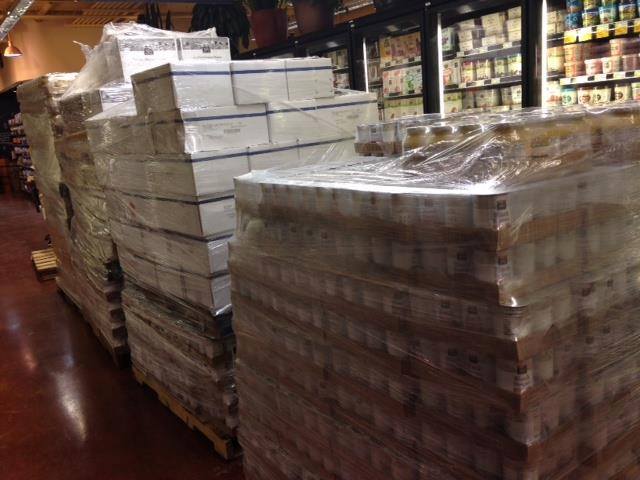 February 19th was a day for the GleanKY history books.
On the coldest day of the year, eight dedicated GleanKY volunteers hauled 430 cases of pantry staples from Whole Foods Market in Lexington Green to their temporary home at Embrace United Methodist Church in North Lexington.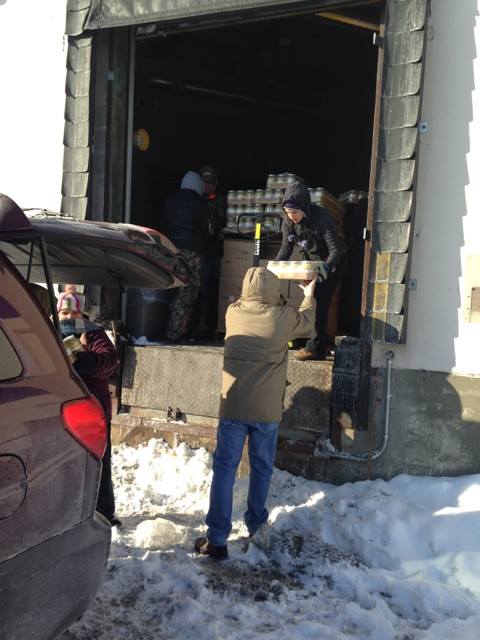 These canned goods were purchased with funds raised by the generosity of Whole Foods customers and hard work of Whole Foods employees through December's Feed 4 More campaign.
The 430 cases of beans, rice, pasta, sauce, tomatoes, soup, beets, and apple sauce amounted to over 5 tons of food.
Soon, the food will be used to increase the capacity of the over 50 feeding programs served by GleanKY to prepare meals using fresh produce. Grains and proteins go a long way in helping pantries, meal services, and food insecure families create complete, nutritious meals from gleaned produce.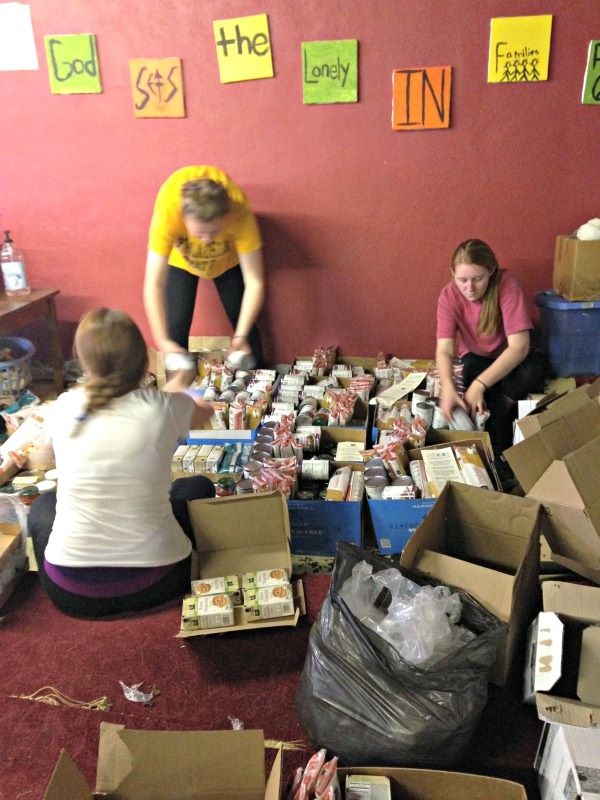 On March 12th, GleanKY enlisted the help of another group of volunteers, this time from Appalachian State University, to box up the donated food. Single family boxes were assembled for GleanKY's neighborhood ambassadors who deliver produce directly to food insecure households. Larger boxes were assembled for the feeding programs GleanKY supplies on a regular basis. All boxes were supplemented with cooking tips and recipes created by Whole Foods.
With the help of 11 eager college students,  the storage room at Embrace Church was soon covered in boxes!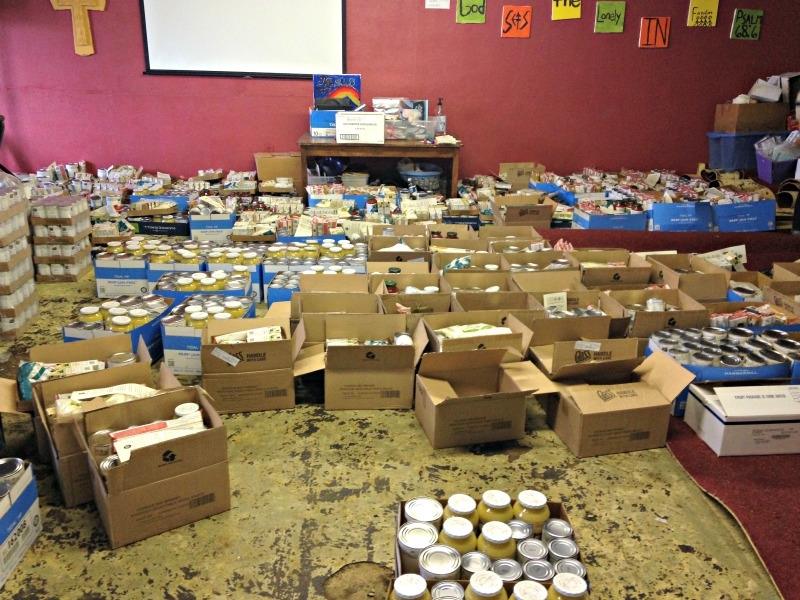 We want to thank Whole Foods Market and all of our wonderful volunteers and community supporters who helped us turn 5 tons of canned goods into 150 boxes of resources for those fighting hunger on the front lines.