GleanKY is participating in Kentucky Gives Day on May 14!
Last year, GleanKY raised over $5,000 in the 24 hour event.
We also had a Live Facebook Fundraiser which made the staff play fun games as we reached milestones in our fundraising.
It was such fun for the staff to work together to raise money like on air.
This year we are bringing back the Live Facebook Fundraiser!
Our production team, BlueFrame Technology is returning.
Twitch, from ZROCK 103.3, will be bringing more shenanigans.
You'll have to tune in to see if Kitten Corner is returning!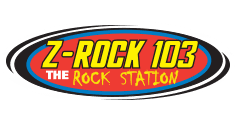 The truth is, we do this for you! We couldn't do this without you either!
Save the date. Place it in your calendar. Make a note on your fridge.
We can't wait to see you May 14!
Live Facebook Fundraiser: May 14, 2019 6:00-7:30 pm. Click here to watch.