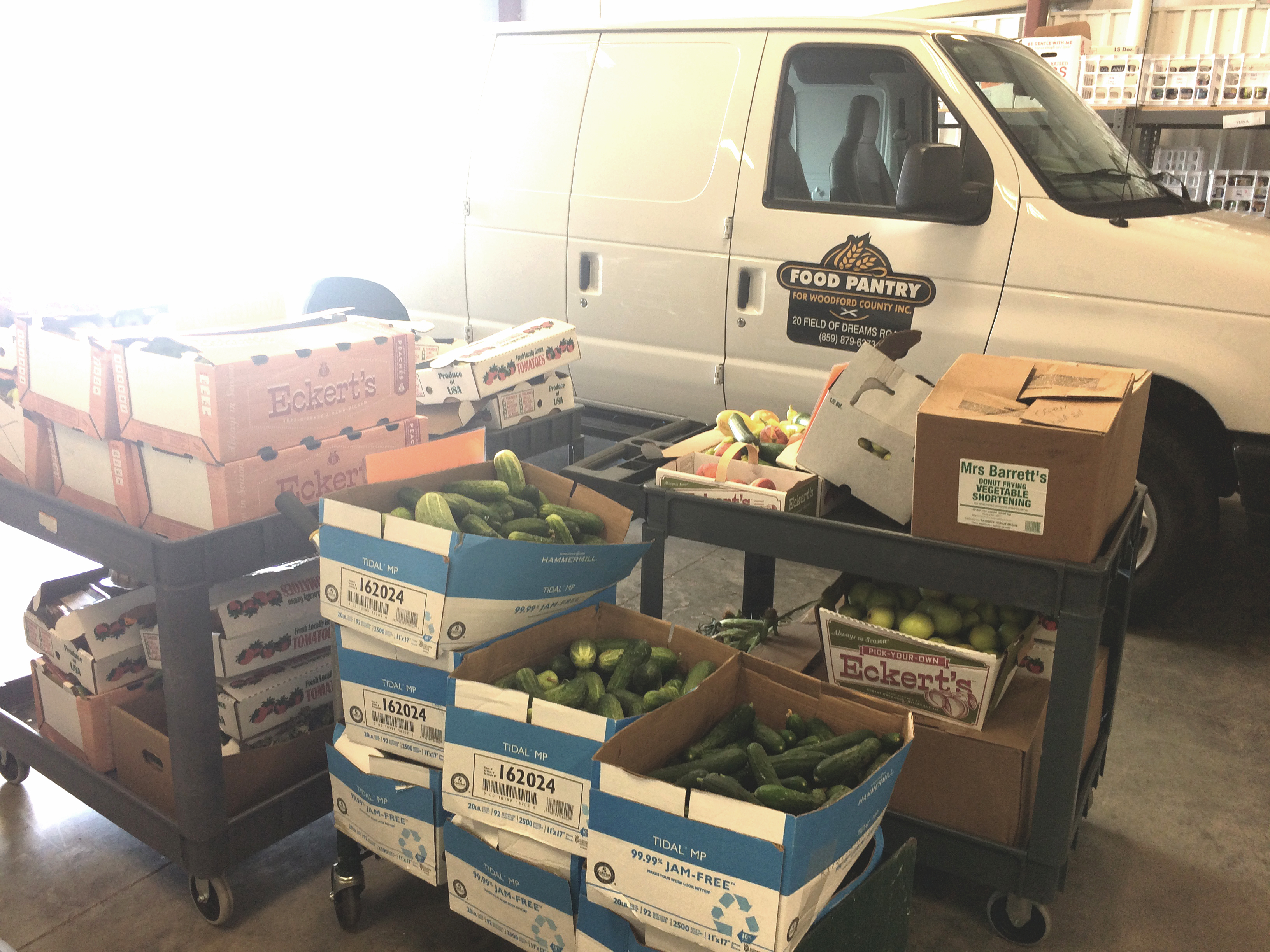 Just In Time Delivery is a common phrase among non-profits working to solve hunger. The idea is that food is delivered from it's source (a grocery, farm, food bank) immediately before a scheduled distribution. This ensures that food distributed to the community is as fresh as possible and that smaller feeding agencies don't have the burden of storing food for long periods of time. To GleanKY, this phrase means something more.
Our Just In Time model ensures that we deliver produce at peak freshness and nutritional level, and it keeps costs low since neither we nor the agencies we partner with have to store the produce for any significant amount of time. (Did you know GleanKY has NO storage?) But, our model also ensures we can quickly respond to sudden increases in community need, diverting high-quality, nutritious produce to agencies responding to crisis. The July 20th storms in Woodford County were a good example of our Just In Time model in action.
After the 70 mph winds ripped through Woodford County, GleanKY hosted a group of volunteers at Salad Days Farm. Six volunteers gleaned over 500 pounds of cucumbers and peppers delivered the produce to the Food Pantry of Woodford County where dozens of people were lined up hoping to receive emergency food boxes.
While it wasn't a scheduled distribution day, people had shown up that morning hungry and worried because of the storm-induced power outage. The staff quickly set up an assembly line and helped people fill bags of food. GleanKY volunteers added the fresh produce to the end of the line and everyone cheered. There were lots of comments about how delicious fresh produce is and how wonderful it was to have fresh food as well as the staples. Cucumbers and tomatoes can both be eaten raw, so it was a perfect fit for the people who were still without electricity.
Just in time.