Harvest is right around the corner!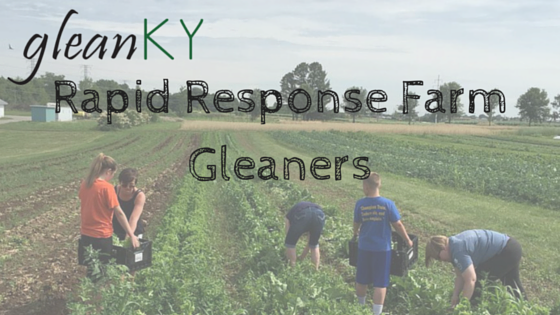 Harvest Season is upon us!  Are you ready to glean?  
For 2016, GleanKY is forming a Rapid Response Farm Gleaning team to harvest at area farms.  Because these farm gleanings are often last minute, we want to create a base of dedicated volunteers who are available to glean with only a day's notice.  Are you interested in becoming part of the Rapid Response Team?  Click the link to sign up!