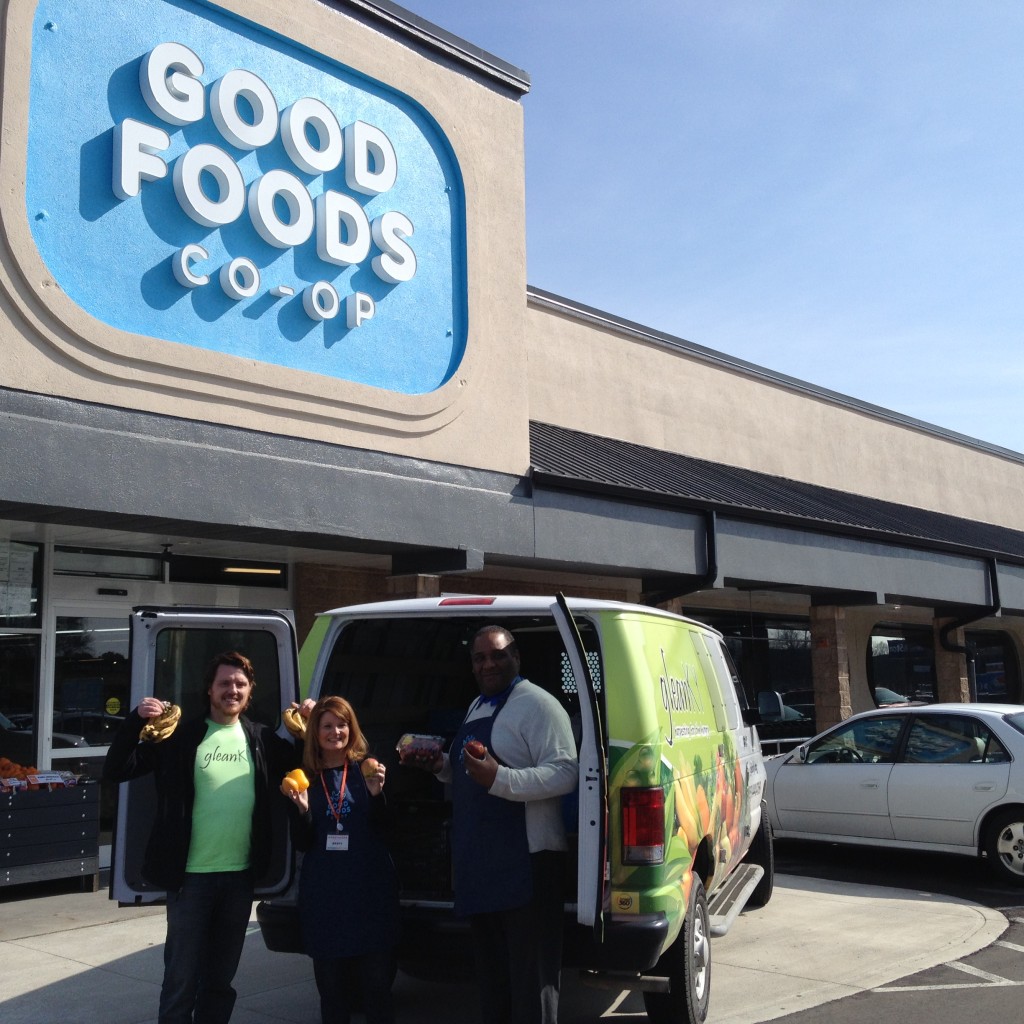 (Kristy Maggard and Rob Walker of Good Foods with GleanKY's Gleaning Coordinator)
As one of original gleaning sources, the Good Foods Co-op continues to donate fresh produce to the Lexington Community.  Founded in 1972, Good Foods brought the cooperative grocery store model to Lexington.  The store is community owned and community supported.  Embracing local farms and local producers since the beginning, Good Foods stocks their shelves full of great Kentucky products!
Along with the great Kentucky-grown produce, Good Foods partners with and supports the non profit network in Lexington.  The 'Give Where You Live' program and the Good Foods Co-op Charitable Foundation both provide financial support to non profit organization.  Go to their site and read about these amazing programs.  Last year, GleanKY was proud to be a beneficiary of the 'Give Where You Live' program.
Good Foods recently renovated their space at 455 Southland Drive!  Go check out their new look and shop for great locally-sourced produce!  Check out the video below to learn more about their store and commitment to Kentucky.