GleanKY is Making It Easier for You Show Your Support!
Apr 06, 2018 by
Bekah Worster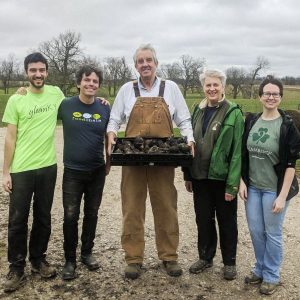 Happy Friday, everyone!
Since beginning my work as the Development Director, I have been a busy bee! Even though snow is in the forecast, we are preparing for growing season to begin (also known as our peak season). We have some very exciting things in store for our supporters this year (and next!). One of my focuses has been to make donating easier than ever. Donations come in through our donation page, but it takes a few clicks to get to it. What if we could just make it a fast, streamlined service?
GleanKY is happy to introduce text-to-donate. You may have seen text to donate through Red Cross initiatives during natural disasters. It is one of the most convenient ways to donate. The only requirement is that you are able to text. Donations can take place anytime, anywhere, with whatever card you choose, at whatever amount you wish to give. It is secure, fast, and easy. Most donations take less than 2 minutes to complete!
Try it out and let us know what you think. Text "GLEAN" to (844) 544-7171.