Just Announced: Fall Regional Office Hours
Aug 12, 2019 by
Stephanie Wooten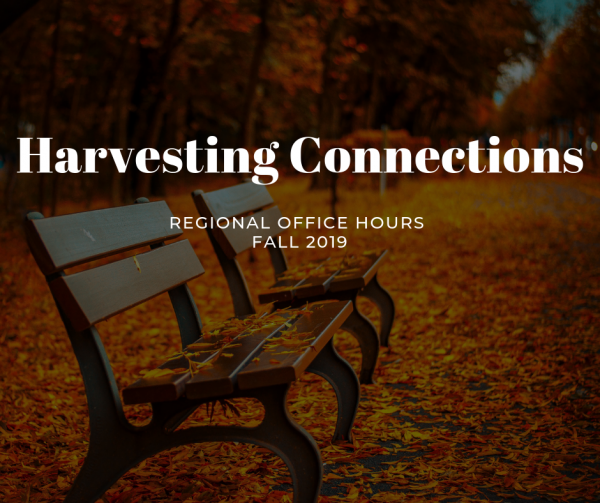 Every Wednesday in July, I set up shop in a different city in Central Kentucky and got to know what gleaning means to communities across the region. I met new people, reconnected with others and thought a lot about how to lead a regional organization. I had such a great time, I'm hitting the road again this fall to learn about how GleanKY can make an impact across the state.
Mark your calendars:
August 21  11am-2pm @ Baxter's Coffee (427 Ogden St, Somerset, KY 42501)
September 11 11am-2pm – Shelbyville
September 25 11am-2pm – Danville
October 9 11am-2pm – Bowling Green
October 30 11am-2pm – Dry Ridge
November 13 11am-2pm – Mt. Sterling
Specific location details will be announced here and on social media.